Looking for a modular building solution that's tailored to your specific needs? Cleveland Modular offers two modular building ranges - standard and premium - that can be fully customised to meet your unique requirements.
With a focus on hire, we provide affordable, high-quality modular buildings that are built to the highest standards of quality and safety.
Our standard range of modular buildings includes a variety of options, from temporary office spaces to modular classrooms and medical facilities. These buildings are designed to provide a quick and cost-effective solution for your space needs without sacrificing quality or functionality. Whether you need a single module or a multi-story building, our standard range can be customised to meet your specific requirements.
For those who require more specialised features and high-end finishes, our premium range of modular buildings offers a range of options, including bespoke office buildings, luxury accommodation, and high-spec medical facilities. Built with the highest quality materials and construction techniques, our premium range provides a superior level of comfort, style, and functionality.
At Cleveland Modular, we understand that every business has unique needs when it comes to space and infrastructure. That's why we offer fully customisable modular buildings that can be tailored to meet your exact specifications. Our expert team works closely with you to ensure that your modular building is built to your requirements, from the layout and design to the materials and finishes.
So why wait? Contact Cleveland Modular today to learn more about our standard and premium modular building ranges for hire. Whether you need a temporary solution or a long-term investment, we have the expertise and experience to provide you with the perfect modular building solution for your needs.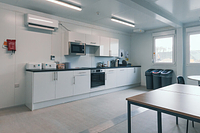 Standard Range
Introducing our standard modular buildings: flexible, affordable, and quickly installed structures that can adapt to your changing needs. Choose from various sizes and configurations, personalise with layout and features. Built to last with high-quality materials, energy-efficient design, and easy transportability. Perfect for temporary offices, classrooms, retail spaces, or workshops.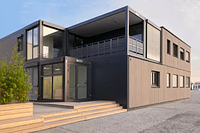 Premium Range
Introducing our premium modular buildings: high-end, customisable, and durable structures that seamlessly blend style and functionality. These visually stunning buildings are energy-efficient and eco-friendly, equipped with advanced insulation and climate control systems. Whether it's a luxury office, showroom, or hospitality venue, our premium modular buildings offer the advantages of traditional construction with enhanced speed, flexibility, and customisation.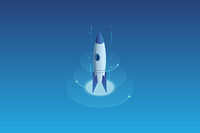 Upgrade your Modular Building with our Boost Package!
We go beyond simply hiring a modular building, offering a range of extras that can enhance its functionality, comfort, and appearance. With our Boost Package, you have the opportunity to customise your space with the following options:
Adjustable Foundations
Fire Alarm & Emergency Lighting
Air Conditioning
Generators
Furniture
...and much more!