We specialise in providing modular buildings for the construction sector, offering a wide range of options, including offices, meeting rooms, canteen rooms and sanitary facilities.
Modular buidlings are an increasingly popular solution for companies in the construction sector who are seeking a faster, more cost-effective approach to building structures. Our modular buildings are designed to meet the needs of various industries, including residential and commercial construction. They are available in different sizes and configurations, and can be customised to suit your specific requirements.
Why use Modular Buildings
Cost-Effective

Modular buildings offer cost-effectiveness through efficient production, reduced labour costs, and streamlined construction processes, delivering value for your investment

Enhanced Comfort

Experience superior comfort in modular buildings with meticulous attention to insulation, ventilation, acoustics, and ergonomic design, optimising productivity and well-being

Bespoke Layouts

Unlock limitless possibilities with our expertise in crafting bespoke modular building layouts, tailored to your unique requirements
and vision

Grow With You

Adaptability at its finest: Modular buildings offer seamless expansion and flexibility, allowing easy adjustments and scaling to meet your evolving needs
One of the main advantages of modular buildings is that they can be built quickly and efficiently, which makes them an ideal solution for those who need temporary work spaces in a hurry.
Our modular buildings are built off-site in a controlled environment, which ensures consistent quality and reduces the risk of delays or cost overruns. Highly customisable, they can be designed and built to suit specific needs, from small storage units to large multi-story buildings. This flexibility makes modular buildings an ideal solution for companies that need to expand their facilities quickly and efficiently. Our modular buildings come in the form of pods, which can be easily transported and installed on-site, making them an ideal solution for temporary or permanent site accommodation. They can also be easily relocated to other sites as your needs change.
Project: Hitachi Zosen Inova (HZI)

Project: Hitachi Zosen Inova (HZI)

Project: Hitachi Zosen Inova (HZI)

Project: Hitachi Zosen Inova (HZI)

Project: Hitachi Zosen Inova (HZI)

Project: Hitachi Zosen Inova (HZI)

Project: Hitachi Zosen Inova (HZI)

Project: Hitachi Zosen Inova (HZI)

Project: Hitachi Zosen Inova (HZI)
Modular buildings can be used for a variety of purposes in the construction sector.
They can be used as site offices, storage facilities, workshops, and even as temporary or permanent living quarters for construction workers.
They can be designed to include features such as plumbing, electrical wiring, and HVAC systems, making them a fully functional and comfortable solution for construction workers. Finally, modular buildings are environmentally friendly. Because they are constructed off-site, they generate less waste, and their materials can be recycled. Additionally, modular buildings are designed to be energy-efficient, which can help to reduce energy costs and make them a more sustainable solution.
Working with Cleveland Modular was effortless. From day one, the build and installation ran smoothly. The team worked hard to complete the project within the agreed schedule, even when we had snowfall over the winter months. Each building has been built to a high specification, allowing our team to work in a pleasant, warm and welcoming environment. We could not recommend Cleveland Modular enough.

Ben, Hitachi Zosen Inova (HZI)
Overall, modular buildings offer a cost-effective, efficient, and flexible solution for those in the construction sector who require additional space or site accommodation. Contact us today to learn more about our modular buildings for hire and how we can help you meet your construction needs.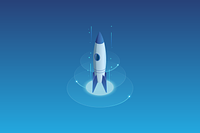 Upgrade your Modular Building with our Boost Package!
We go beyond simply hiring a modular building, offering a range of extras that can enhance its functionality, comfort, and appearance. With our Boost Package, you have the opportunity to customise your space with the following options:
Adjustable Foundations
Fire Alarm & Emergency Lighting
Air Conditioning
Generators
Furniture
...and much more!
Follow our 7-step process at Cleveland Modular and we'll ensure a smooth and efficient experience when obtaining your new modular building.
From the moment you reach out to us for an initial consultation, our dedicated team will guide you every step of the way. Once we have a clear understanding of your vision, we handle all the necessary arrangements swiftly and efficiently. From design and customisation to logistics and delivery, we take care of everything, ensuring a seamless journey.
Our commitment to convenience and efficiency ensures that you can focus on what matters most – bringing your vision to life. Experience a stress-free process and exceptional customer service from start to finish.
Assessment
We assess your needs, space requirements, budget, and design preferences to determine the perfect building solution for you.
Design Services
We design a building tailored to your needs, incorporating live design sessions to capture your requirements and preferences. Safety standards and regulations are also prioritised.
Boost your Space
Enhance your modular building with our range of extras: adjustable foundations, fire alarms, air conditioning, data cabling, fire extinguishers, hand dryers, CCTV, instant hot water, high-spec kitchens, and EV charging.
Project Plan
After finalising the design, we create a project plan and handle all risk assessments and method statements. This ensures a safe and efficient installation process with minimal disruption to your operations.
Installation
Our expert team installs your modular building with speed and efficiency, meeting quality and safety standards. We provide regular updates and address any issues promptly, working closely with you for a seamless installation experience.
Handover
After installation, we hand over the completed building to you. We provide comprehensive information for safe and efficient use. Additionally, our team offers ongoing support and maintenance to ensure your modular building continues to meet your needs long-term.